If you have a plan to increase your website's conversion rate, you don't have to do anything but know your target audience well. Obviously, you can only predict the behavior of people you know. You can only understand the nature of your audience by performing customer behavior analysis. This crucial industry is expected to grow by approximately 40% over the next few years.
Knowing your customer's behavior seems like a daunting task that many people don't understand how to achieve. However, this is not the case since you can easily do it! Performing customer behavioral analyzes is the way to go. Look how it's done!
Customer behavior analysis
Customer behavior analysis refers to a detailed investigation of how different customers interact with your business environment. This is done through qualitative and quantitative analyzes to gain more insights into each step that customers take in business. To get reliable results, you need to carefully consider every step and make sure you have a deep understanding of what customers are going through.
By the end of the process, you should have discovered the driving force behind your customers' behavior. By understanding all of these crucial aspects, you are in a better space to deliver what your customers want and help them solve their problems.
Importance of Customer Behavior Analysis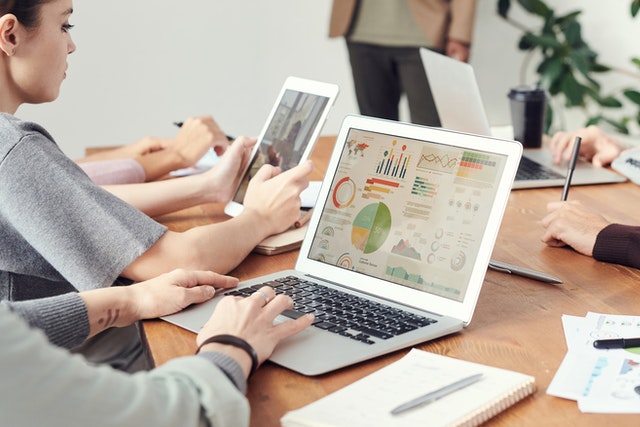 The ultimate goal of customer behavior analysis is to understand what you can do to meet their needs. By understanding your customers' behavior, you can easily tailor your products and services to their needs. This analysis comes with a set of benefits described below.
Improves customer loyalty
Customer retention is not easy to achieve due to the high competition within the business sector. By understanding the data you collect about your customers' behavior, you know what matters to them. Once you start offering what customers need, you have a chance to secure a huge number of customers and retain them, thus creating a long-term business relationship.
Also, the analysis is likely to point out the change in market strategy allowing you to identify the best way forward. Understanding the market industry allows you to make changes to the products and services you offer to meet market demands.
Customers are usually divided into different segments based on their behavior and needs. Customer behavior analysis helps segment your customers and optimize your operations based on customer behavior. Also, you can easily target a specific audience and increase your customer reach.
Personalization of customer service
By understanding who your exact customers are, you can personalize your service. Behavioral analysis helps build a customer roadmap and improves your chances of getting more customers in the target market. Remember that customers tend to opt for more targeted products and services that directly address their needs. Moreover, personalization makes customers feel appreciated and valued by the company.
Every business operates differently, making it impossible to conclude what your analysis of customer behavior is likely to reveal. Note that the impact of this analysis model is universal for all companies in all industries. The more you understand your customers, the more you increase your chances of winning.
After understanding customer behavior analysis and its impact on business success, it's time to learn how the whole process works. Let's start with this detailed section!
Performing a customer behavior analysis
Before getting into the details, you should start by reviewing the stages of the customer journey. It is essential to keep in mind all these steps described below.
Segment your target audience
At this point, the main role is to identify some of the main groups of customers who regularly visit your site. Go ahead and perform an analysis to identify the difference between the groups. Assess things like your customer data demographics and the entire marketing funnel.
This process is simple since you can choose to use the simple data provided by Google. You should collect the necessary information regarding your customers' backgrounds, such as age, gender, and the type of devices they use to browse the website. Think about your clients' career paths, the media they consume, and how they found you.
The good thing is that you can use analytics tools to get those answers. When segmenting, remember to focus on the main groups of your target audience.
Locate the point of sale for each segment
After identifying the most important customer segments, identify some of the reasons why they buy your products and services. Find out what drives customer decisions. At this stage, you should implement qualitative research techniques and conduct interviews to ensure that you have collected accurate information.
Remember that you need lots of detail to be in a better position to identify the best selling point for each customer segment. Determine if customers had an urgent problem that your product or services solved. Once you have collected the answers to these questions, you can easily identify a unique selling point for customer groups.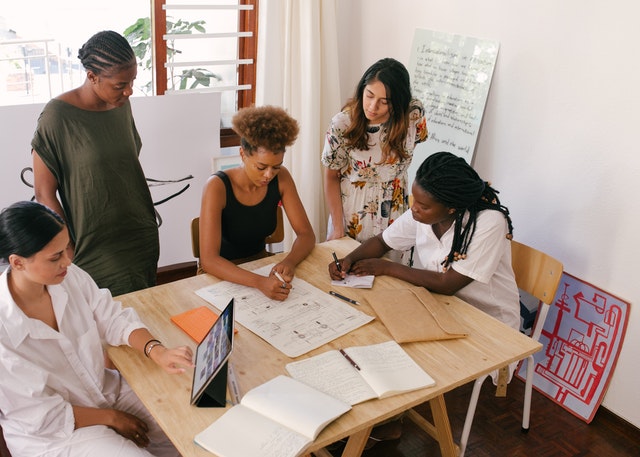 Once you are done with the qualitative sector, this is the best time to incorporate the quantitative data element. To get the most out of your efforts, you need to equip yourself with data analysis skills that will navigate you through the process. You can implement data analysis tools to generate insights from the collected data.
If you've been involved in customer journey analysis before, your data is probably very relevant at this point. All the behavioral analytics data you have is very relevant because now is the time to collect all the vital data to impact your strategy. However, limit yourself to using company-specific data.
Don't limit yourself if you have the chance to grab your competitor's data. Collecting plenty of relevant data gives you a better foundation to know where to start when doing your data analysis.
Evaluate the numbers against your qualitative data
After getting all the relevant data, it's time to start analyzing customer behavior. Highlight trends and evaluate all the information contained in the quantitative data and compare it with the qualitative data. By highlighting all of these differences, you are more likely to identify areas that require more focus.
If you realize that you are stuck, assess yourself if all user segments are buying from you. Check repeat buyers and marketing channels used by different segments. Discover the answers you need to render with the data at your disposal. Also, you can compare the data with the response you got from the interviews.
Make appropriate changes accordingly
The results you generate from the data analysis suggest better changes and different optimization options for your strategies to bear fruit. The next step is to try out the suggestions and ideas that you have discovered from the data. You can choose to use the information you get to develop Instagram branding campaigns for your business.
Focus on the points that demonstrate the best sales and work well for a specific customer segment. Use the insights to optimize your marketing copy in the most popular pages for the well-being of your business. When the analysis is correct, you are likely to get more sophisticated feedback that will impact your business growth.
Use data comparison charts to get a concise picture of the areas that need more change. Additionally, visualization helps identify certain user segments, serve them with the most relevant content, and improve the customer experience.
Analyze your results repeatedly
This is the last step in any analysis of customer behavior when evaluating campaign results. Assessing your results should be an ongoing aspect to ensure that you are on top of the evolution of the business and check if your efforts are paying off. Remember that your campaigns need to be changed regularly due to the changing nature of the business industry.
Even if your products and services don't change, your customers and the entire business sector are likely to change. Once you understand all customer behaviors and trends, you can easily optimize your products for their needs and the industry in general. However, the behavior of your customers is mainly influenced by different aspects of the business sector.
It's about understanding what drives your customers' habits and behavior and capitalizing on the opportunity. Things that affect customer behavior include the internet, economic forces, and many more. You can use it to make sure you know all your customer behaviors by regularly performing targeted marketing and predictive analytics. This will regularly give you better insights to make sure you understand your audience.
Conclusion
According to research by the Gallup Foundation, analyzing customer behavior has the potential to increase conversion rates by around 85%. This indicates that you can easily capitalize on your company standards when the process is executed perfectly.

I have over 12 years of experience in digital marketing and data analytics, currently working as a digital marketing specialist at PPCexpo.