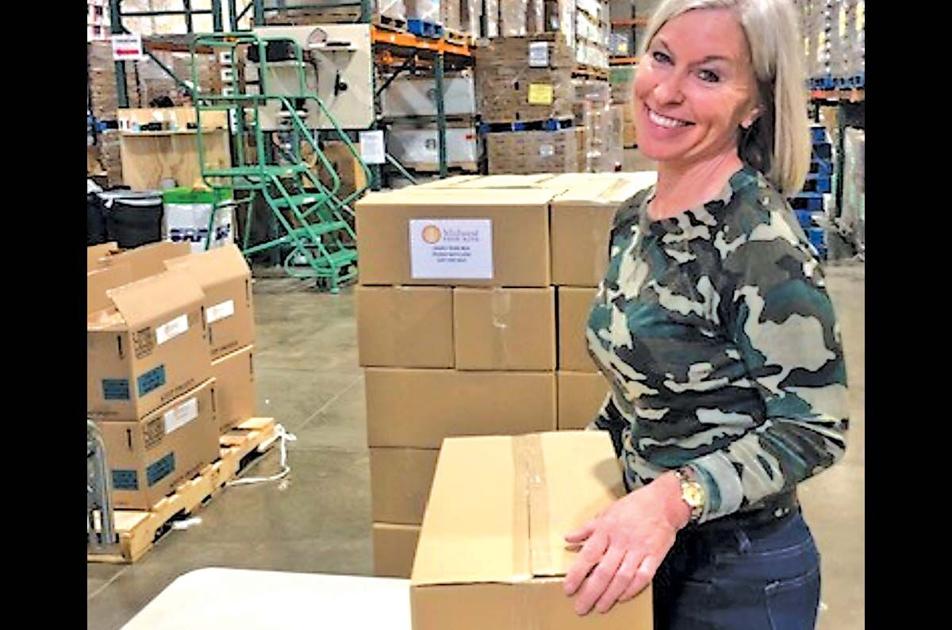 Terros Health and Mesa Public Schools are teaming up to provide behavioral health services to K-6 students.
Last year, public schools in Mesa reported a sharp drop in the number of students enrolled in preschool and kindergarten, largely due to closures due to a pandemic and fear of COVID-19 .
Without proper socialization and routines, young students can struggle to adjust to in-person learning, said Michele Grimaldi, community partnership coordinator for Mesa Public Schools.
"If COVID has taught us anything, it's that kids really need this interaction," she said. "Kids can't get everything from technology. They need socialization. They must practice routines and know how to get along with others.
During the pandemic, many children were isolated at home with nothing but screens to keep them company. While technology can be beneficial, lack of classroom experience can lead to serious emotional and behavioral issues, Grimaldi said.
"We see kids who haven't had your typical socialization," she said. "They might have missed preschool and are entering kindergarten with no school routine, no structure – all those academic skills you would want ahead of time.
"You can't blame these kids who may not have been exposed to others or who haven't followed a regular routine."
Recognizing that early learning is the foundation for future success, Mesa Public Schools and Terros Health forged a partnership last year originally designed to help preschoolers make a smooth transition to kindergarten.
Because it has pre-kindergarten behavioral health specialists, Terros Health has been assigned to all preschool programs in the Mesa Public School District.
In August, the partnership expanded to help K-6 students overcome emotional, social and developmental challenges in three elementary schools: Washington, Whittier and Sirrine.
Terros Health is just one of five behavioral health agencies partnered with MPS, Arizona's largest school district with approximately 64,000 students in 82 schools.
"My goal is to make all schools a formal partner in behavioral health," said Grimaldi. "At this point we have a partner in every high school, most colleges and we're getting there with these elementary schools. We started from zero less than three years ago and are now in 42 schools.
When someone, whether a student, parent, or staff member, identifies a student who is concerned about their developmental, social, or emotional health, that student is referred to Terros. , who then contacts the student's family and offers services that can help children and their families get back on track.
"In this age group, they only know their surroundings," said Kimberly McWilliams, director of children's services at Terros Health. "They could have experienced trauma in their immediate environment.
"COVID is an absolute trauma. If you remember being 5 years old, your parents used to say "go play, go outside". Now, them kids wasted a whole year of it and been led in. "
When a child is used to an environment of isolation and screen time, transitioning from screens to another activity can be difficult, McWilliams said.
Screens don't teach you everything you need to know, Grimaldi said. Delayed gratification, getting along with others, being able to sit still for a long time and focus on a task is important.
"Teaching these skills helps with early intervention," McWilliams said. "The sooner we can teach a child to self-regulate, identify their emotions and communicate those emotions for support, the better the results will be. "
Terros has a program for teens that focuses on addiction treatment, and that program sees younger and younger children having problems because they use substances to cope with stress, McWilliams said. If children are supported from the start, potential future problems can be avoided.
Grimaldi was first drawn to Terros Health because it is one of the few specialist providers for children up to 5 years old.
"Even though child labor is a specialty and our children's department operates from birth to 17 years old, birth to 5 years old is even more special as it requires more training to truly understand the unique needs of this group of children. age, "said McWilliams.
If the family accepts help, Terros Health's birth-to-5-year-old specialist performs a comprehensive assessment and developmental screening to identify physical, social and emotional deficits, said McWilliams.
Based on their findings and feedback from the child's parents and teachers, Terros Health and Mesa Public Schools work with the family and the teacher to set goals for the student. These could include improving motor development, social and emotional health, or listening, engagement and coping skills to deal with stress.
Terros and MPS then develop a treatment plan which is administered by
a pedotherapist in individual or family session.
As the program is school-based, Terros Health specialists can intervene directly in the classroom. Terros Health also serves students at their homes or at one of its health centers, as needed.
"Therapy in school goes beyond what a school counselor can do," Grimaldi said. "The public schools in Mesa are very good at having at least one counselor at each site, but sometimes children have issues beyond what a school staff or staff can completely help."
The beauty of therapy at school is that students don't have to deal with issues like transportation and are already confident in their school, she added.
Trauma can go beyond the need for skill-based therapy, so therapy services also address anxiety, depression, bothersome behavior and more, McWilliams said.
The treatment is paid for by private patient insurance, McWilliams said. Uninsured people can also access services through programs provided by the Arizona Health Care Cost Control System (AHCCCS).
No family will be turned away for limited financial reasons, she added.
Information: Casey Martinez, Clinical Site Manager for Terros Health, at 602-389-3666 or [email protected]
Leave a reply