Lucasfilm Games, the company's video game label, represents a new generation of titles. EA and Disney signed an exclusivity agreement that has already expired, so other companies are also working on products from the galactic franchise. Companies like Ubisoft or Aspyr are exhibiting their projects, while the development of a new production, in the hands of Skydance New Media, has just been unveiled. Below, we review the main work in progress:
Star Wars Eclipse (Quantum Dream)
Star Wars: KOTOR Reman (Aspyr)
Star Wars Jedi 2 (Respawn Entertainment/Electronic Arts)
Untitled Star Wars Strategy Game (Respawn Entertainment and Bit Reactor/EA)
Untitled Star Wars shooter (Respawn Entertainment/EA)
Untitled Star Wars open-world game (Massive Entertainment/Ubisoft)
Star Wars: Hunters (Natural Motion / Zynga)
Untitled Star Wars Action/Adventure Game (Skydance New Media)
Star Wars: Eclipse
That Quantic Dream was working on a Star Wars product was leaked before it was officially announced at The Game Awards 2021. The creators of Heavy Rain and Detroit: Become Human will take us to the galaxy during a time of splendor for the Jedi Order , the High Republic. It will be an adventure with action and narration, in which we will put ourselves in the shoes of several different characters. The French studio, which has opened a new development studio in Canada, has also been accused of crunch and toxic behavior within the company, taking the case to French justice. In the meantime, no further details about the title have been shared.
Star Wars: Jedi 2 and more games from EA and Respawn
Everyone assumed Star Wars Jedi: Fallen Order wouldn't be the first or only game in Respawn Entertainment's saga. What has completely escaped the leaks is that the studio is not preparing just one video game but three. Together with Bit Reactor, the creators of Apex Legends and Titanfall 2 are shaping a strategy title. As if that weren't enough, the studio is immersed in the development of a shooter, details of which have yet to be shared. We don't know if EA will continue to bet on Star Wars in the future (close sources consulted by Venture Beat say otherwise), but at least we'll have one last chance.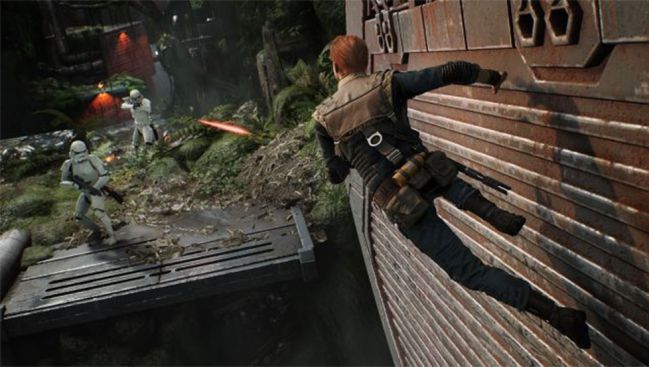 Star Wars by Ubisoft Massive
Massive Entertainment announced its Star Wars game via its Twitter account, a project that is taking place in the greatest secrecy. Official information tells us that they will be designing an open-world game, no wonder given that Ubisoft is behind it as the publisher. Neither the era nor other details about its gameplay have been revealed, beyond the fact that it will run under the Snowdrop graphics engine, the same used by Tom Clancy's The Division 2 and which achieved excellent results. .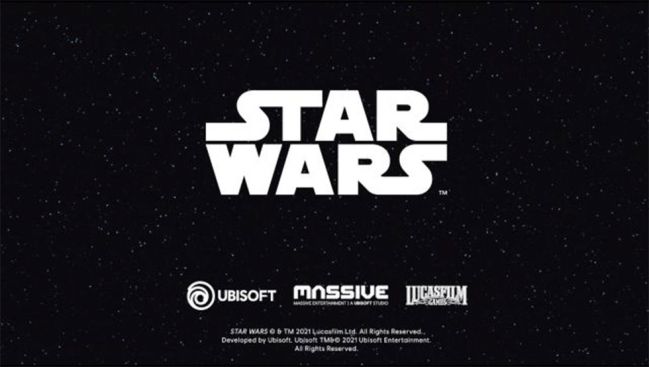 Star Wars: KOTOR Remake
A classic among classics that will return in a version that has not only been revamped but also modified almost from scratch. We say "almost" because KOTOR Remake will not alter its main story, which takes place during the time of the Old Republic. The Jedi Order is being decimated by leaps and bounds by the Sith Lords, who have spread their influence across the galaxy. As one of the last survivors, the protagonist will connect with the Force and travel to different planets, encountering a wide range of characters. Dark side or light side? The decision is in the hands of the player; whether the game will use the classic combat and role-playing system depends on the studio, Aspyr. It is announced for PS5 and PC.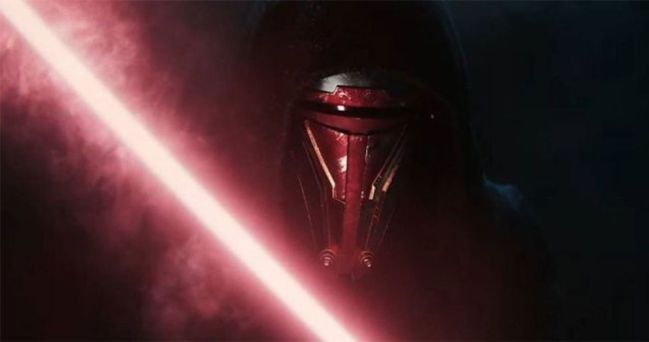 Star Wars: Hunters
Nintendo Switch and iOS and Android mobiles or tablets will receive Star Wars: Hunters, a video game that was also delayed and will be released in free-to-play (free but with microtransactions) in 2022. This third-person game from arena style proposal allows the player to manage one of the many characters available. Zynga, whose Take-Two Interactive acquisition deal has yet to materialize, features characters such as Rieve and J-3DI, both skilled in wielding a lightsaber. Zaina and Sentinel are distinguished by their mastery of the blaster and Imara Vex is a fearsome hunter. Grozz, the Wookiee, uses brute force and Slingshot uses more sophisticated weaponry.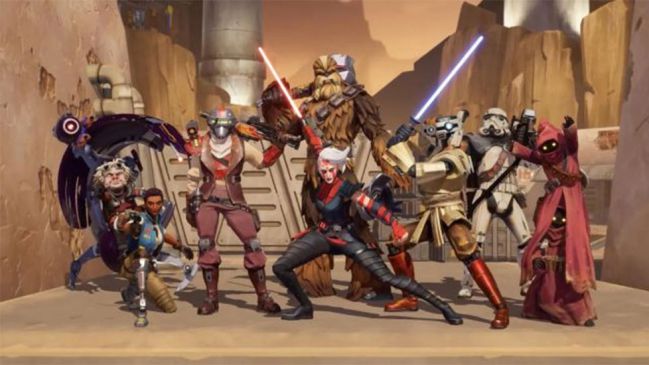 Untitled Star Wars Action/Adventure Game (Skydance New Media)
Amy Hennig, the creative director of the original Uncharted trilogy, was in charge of Visceral Games' Star Wars, an action-adventure game that Electronic Arts would release for PS4, Xbox One, and PC. However, the project fell through, the studio closed, and Hennig left EA. Years later, the director and screenwriter will have a new opportunity with the galactic saga, since she is working on a video game developed by Skydance New Media. There is speculation that this could be some kind of resurrection of Visceral's title, but nothing has been confirmed so far.